We know coffee, because we make a lot of it! We have over 20 venues across western Washington (and now Florida as well!)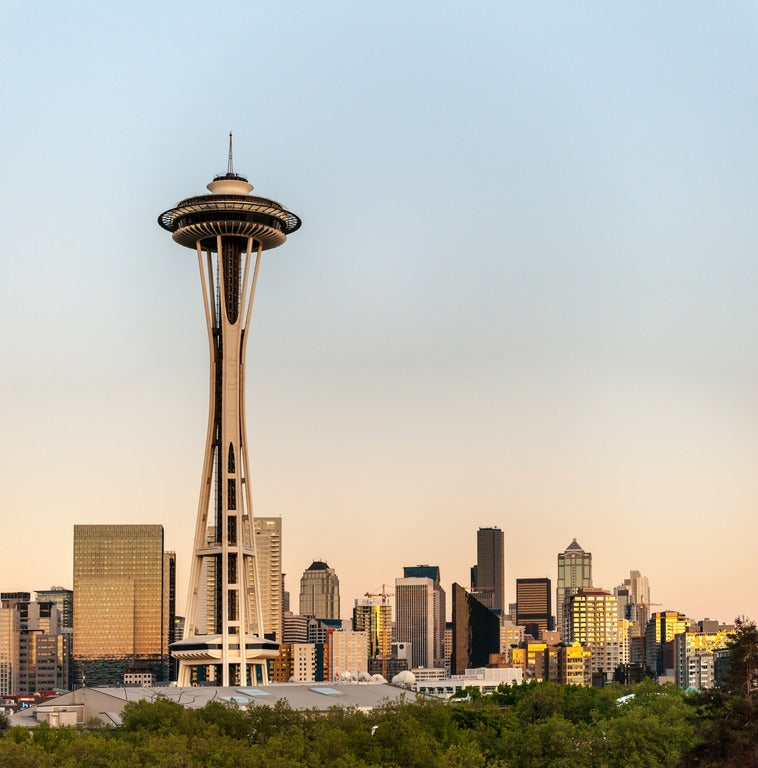 We love coffee and we make a lot of it! With over 22 locations across western Washington, we are excited to be adding several new locations in S.W. Florida! We get the privilege of meeting thousands of coffee lovers from all over and we can't think of a better people-centered business to be in.
It began in the beautiful Pacific Northwest, about 27 years ago, with just a little idea in my head. When I first started my espresso drive thru business, it was right before the big coffee culture explosion and unfortunately, it was right after I had been laid off from work. I knew I needed to quickly figure out how I was going to support myself.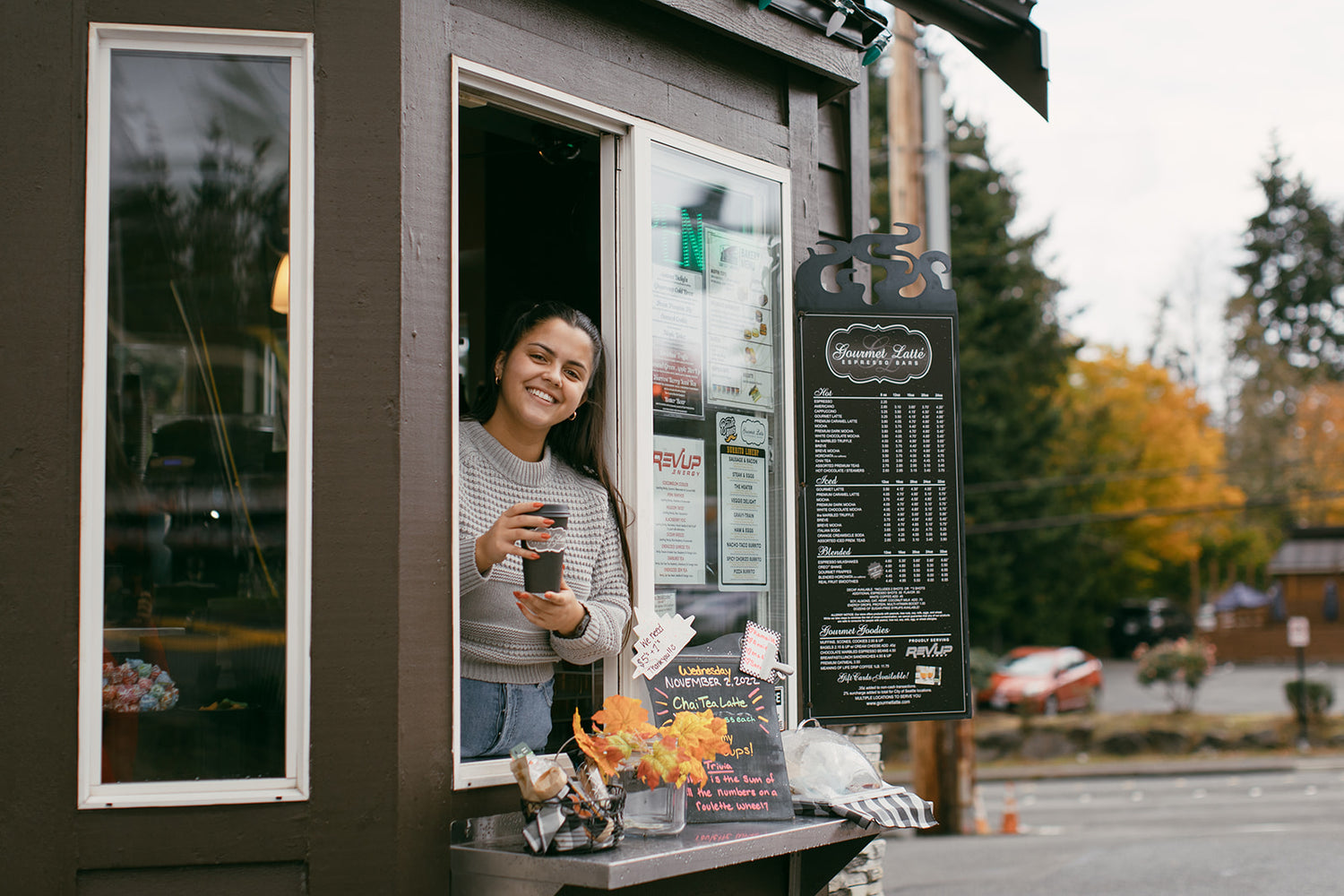 Once a week I would allow myself the little luxury of a Mocha Grande at a family owned drive thru near my home. Back then I had the energetic disposition needed to be a Barista and I thought that somehow, someway, I could make creating and selling specialty coffee drinks to other avid coffee lovers a full time career. I couldn't shake it, and before long I had convinced my family that I could take the drive thru concept to a new level with consistently delicious drinks and a place where every Customer was part of our circle of friends.
It turned out that my step Dad, Bill, had some faith in me and in his front yard in Custer, WA. he built our very first drive thru. He didn't tell me he was building it until it was nearly ready, and of course didn't charge me a penny. It should be noted that he was fairly new to being married to my Mom, so he either built the stand out of his faith in my abilities or more likely, he just wanted to impress my Mom. Well he definitely did and I will always be grateful to him.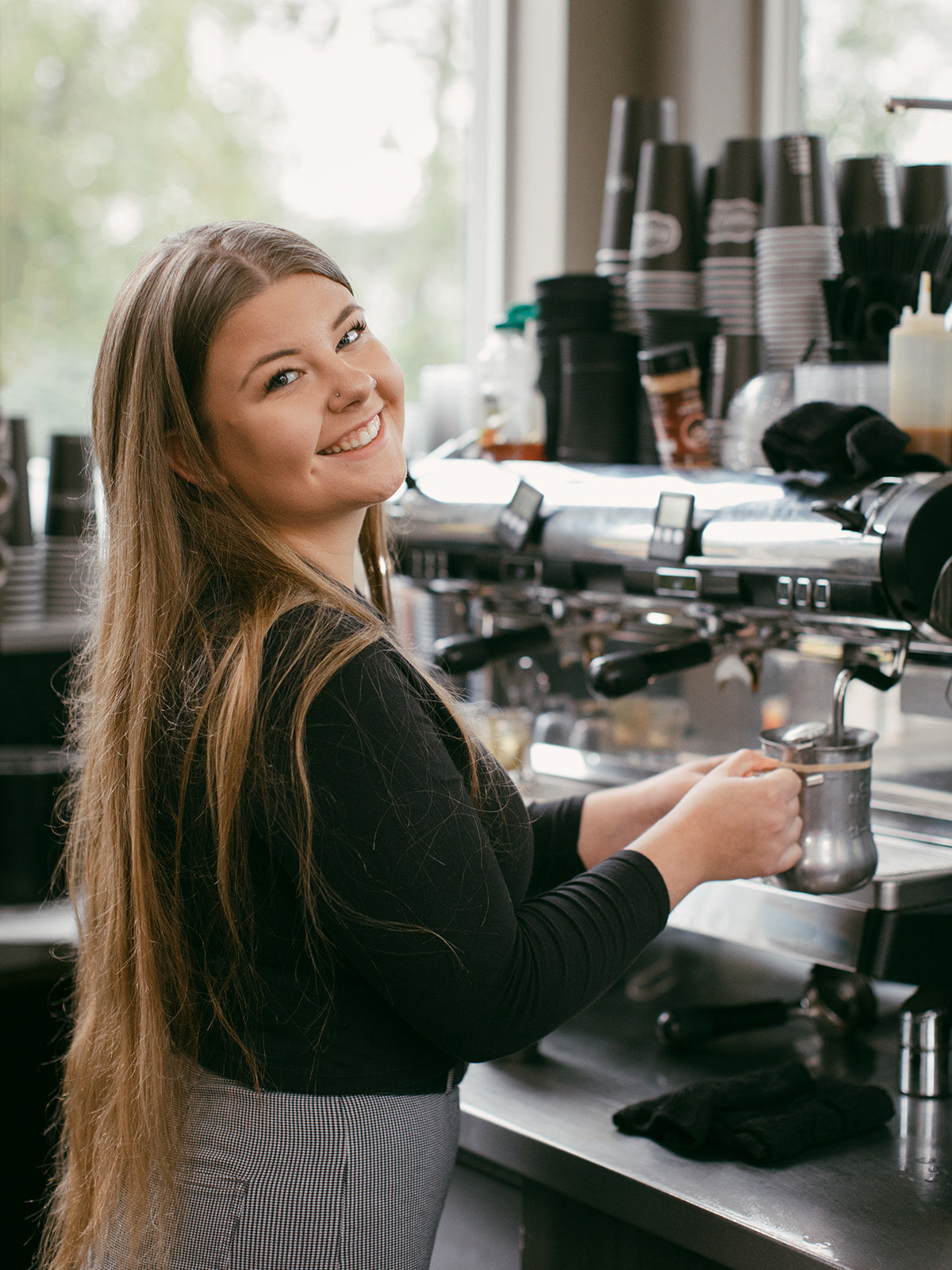 He loaded up the little building on a flatbed truck and drove it all the way to its first location in Lynnwood, WA. and then finished the interior on site. I had a drip coffee maker plugged into one of the generator outlets so that he'd always have coffee on hand while he was working. He commuted back and forth for weeks finishing the stand while I took care of obtaining all the permits and researching everything "espresso". As part of my research, I drove to downtown Seattle and stopped in at a Caffe D'arte cafe, sampling the many different blends they offered. I chose them as my roaster right then and there. I was blown away by how incredibly delicious the lattes they served were. They've been my roaster from day one and continue to be after 27 years. They went on to train me to be a Barista and my Mom gave me a crash course in Business 101 as she herself was the owner of a small town grocery store.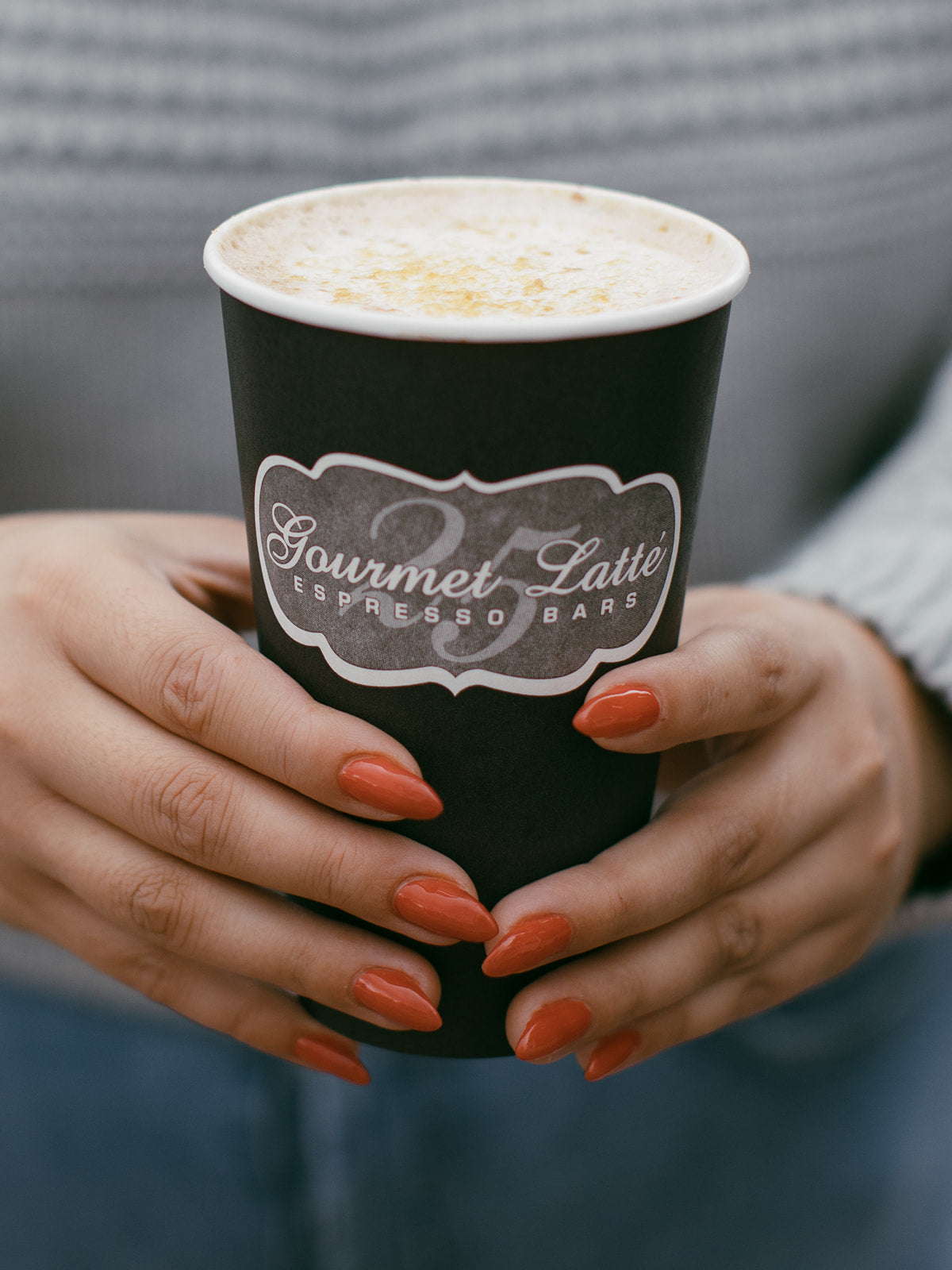 We've since grown to many locations and are always searching for more places to serve coffee. There are 200 or so great Baristas (including members of my family!) working at GL and that keeps me energized and motivated. Bill has since passed away, but I know he'd be proud. He leaves me face up pennies so I know I'm on the right track. He was GL's biggest fan.
The rest is a history made from very long hours, pride in ownership, good times and some difficult times, perseverance, and accomplishments, and of course all the friends we've made along the way. I love this family business with all my heart and am so grateful to everyone, especially my Baristas, who helped turn my little idea into my dream come true.

Karissa Bresheare
Gourmet Latte' Inc.
Owner/Founder